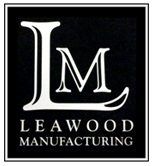 Tel. 01623 512466
Pump clips can be plastic mould with gold or silver foiling to the face, gold or silver coloured lacquer or even 22ct gold plate. We can resin fill with high gloss vibrant colours in 1,000's of different shades including transparent colours onto smooth or textured surfaces. Pad print features can be added to bring out fine lines or delicate details. Heavily detailed scenes or images can be overcome by adding label inserts to the part enamelled moulding.

Pump clips can be flat or curved to three different depths. We also have the technology to incorporate flat and curved surfaces on the one pump clip. We can also achieve two and three part moulding to enhance the curves. Leawood never stops investigating and developing new processes to achieve your images.

If you have something new you want to try just ask, and we will gladly find solutions. For further information on the 'Products' we offer and 'Brand Development' please Contact Us.
Beer Clips