About us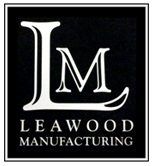 Tel. 01623 512466
Leawood prides itself on 10 years of successful trading supporting a massive chunk of the British Brewing Industry. Our products are predominantly sourced and produced in the UK offering continued support to the British economy.

All of our pump clips are individually hand crafted and our quality for workmanship is second to none. We are constantly striving to improve cost and timescale's and can offer extremely competitive origination charges.

After viewing a pdf of your pump clip image we can offer various suggestions to achieve the require effect depending on cost and customer preference. We offer 3D enameled products from as little as £5.50. For further information on the 'Products' we offer and 'Brand Development' please Contact Us.